So you've decided to start a new business. It can be an exciting and challenging time. It can also bring a period of uncertainty and risk for many. At Legal Diaries, we aim to provide you with the tools and resources to limit that risk as much as possible. If you're feeling overwhelmed with legally protecting your business and don't know where to start, you're in the right place.
Like most things in life – there's a healthy middle ground. The amount of legal protection you require will grow as you scale your business. You might be worried that legal items are going to be costly and time-consuming. At Legal Diaries, we aim to offer affordable legal services, solutions and courses for sole traders, SME's, creatives and start-ups.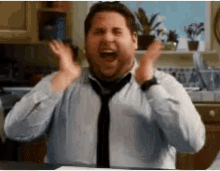 So what exactly do you need to get started?
Business Structure
You don't really have a business until you form your business. First things first you need to choose a business entity and register it with Companies Registrations Office. You must choose whether you want a:
Sole Trader
Partnership
Limited Company
Each entity comes with their own benefits and risks. Be sure to check back next week when we dive into the differences between them all. Following this it may be a good idea to set up a business bank account and get that connected to a payment gateway such as Stripe or PayPal.
Start with Your Website
Be sure to protect yourself, your business and all your content on your website. There are 3 major website policies: privacy policy, website disclaimer and terms & conditions.
A privacy policy is required if you are collecting email addresses or personal information of those who visit your website. A common example of where a privacy policy is needed is when you have an email sign up form or contact us form on your website.
Online legal documents are also a great help if you have valuable content on your website, such as online courses and blog posts that you want to protect. These documents tell customers exactly what they can expect from you, your company, and your site, so there are no questions should a conflict arise.
You don't want to skimp on website policies – and you don't want to copy and paste from someone else's because it's illegal and not a very good way to start creating a legal foundation for your business. At Legal Diaries we have got you covered, we will provide you with a website policy kit to get you started!
Insurance & Staying Within your Scope
To help protect your business, you'll need to get the right insurance. The main types of Insurance that all small business owner should consider. These are:
General Liability Insurance
Property Insurance
Business Owner's Policy
Car Insurance
Professional Indemnity Insurance
Aside from protecting yourself with Insurance be sure not to overpromise and act outside of your scope of expertise!
Contracts
Before you begin selling your services you need to get the contracts you need right to work with clients/sell your programmes and your product. People can get really overwhelmed by how many contracts they need to start out. Our rule of thumb at Legal Diaries is to start right now and add on as-needed. If you are unsure about what you do need, reach out to us at hello@legaldiaries.ie and we'd be happy to chat.
As you begin to scale your business, you'll need different contracts for your different ways of working. Working 1:1 with a client doesn't work for selling an online course or entering into an agreement with your manufacturer. It's not only about creating and sending legit contracts – you need to ensure people sign or agree your contracts in the right way.
You'll generally need these contracts as you grow:
1:1 Client contract for working with coaching clients
A group programme contract for a course you run
A terms of use contract for when people sign up to your courses or purchase one of your products
An independent contractor for hiring freelancers or contractors in your business – like social media managers; virtual assistant or an accountant
Do you invite contributors to your website or guests on to your podcast? You might want to consider a podcast guest agreement.
Enforcing your Contracts
It's not only about creating and sending legit contracts – you need to ensure people sign or agree your contracts in the right way. This will help of you come against a client who is unwilling to pay for services rendered!
There are so many ways we need to protect our businesses and ourselves in business. You might think these things would never happen to you or that you can't really get "in trouble" for something you're doing.
Next Steps:
If you're ready to legally protect your business, be sure to check back here on Wednesday 24 March 2021 for the official launch of Legal Diaries Consultancy! In the meantime, be sure to sign up to our newsletter for exclusive content and discounts.
Disclaimer: Please note that Legal Diaries is not a law firm. Nothing on this site, unless otherwise state should be construed as legal advice. Legal Diaries does not provide your or your company legal advice unless otherwise communicated. We simply provide legal information and education for you to customise and use on your own and have reviewed by your own Legal Counsel. Danielle and Aisling are Barristers at Law, members of the LSRA Roll of Barristers. Unless otherwise specified Legal Diaries does not establish a lawyer-client relationship with you.
Thank you!